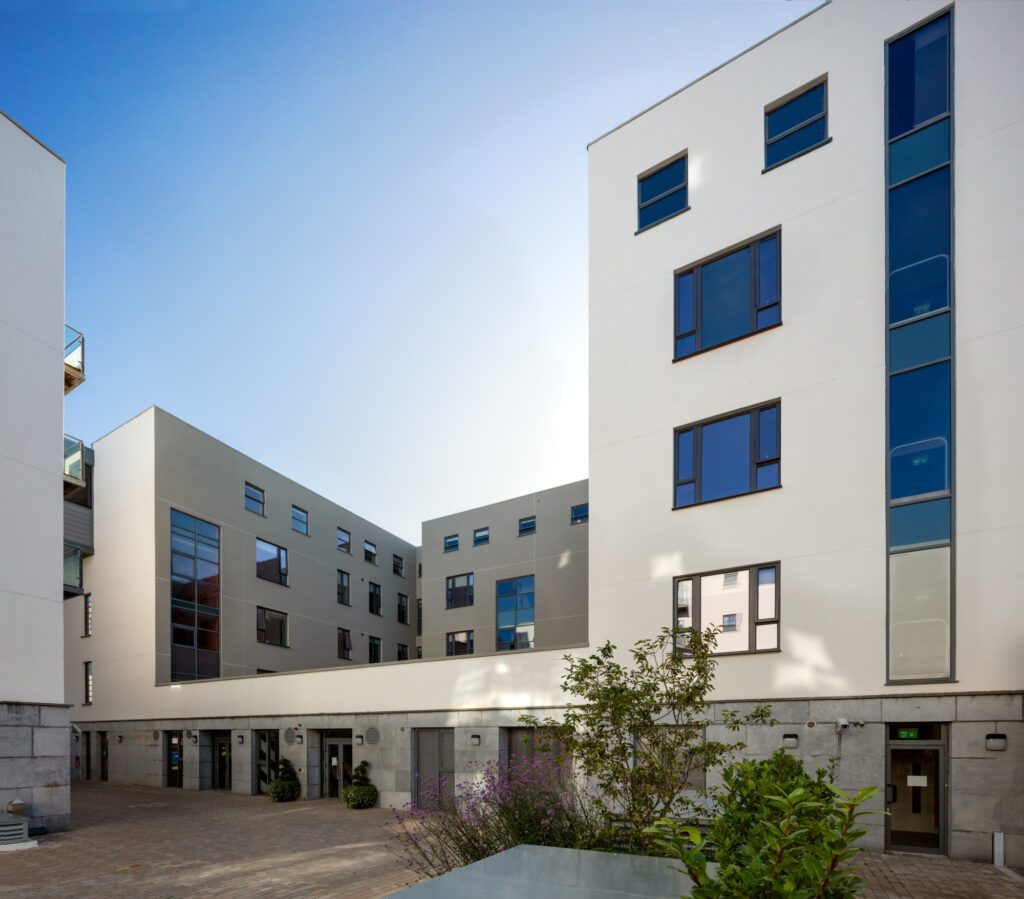 265 Bedroom Student Accommodation Apartments - Cork City
265 bed student accommodation development at Copley Street in Cork City. The development consists of two existing buildings which have undergone an extensive upgrade in an area which is to become a major education hub for Cork City.
Domus Projects worked with the electrical engineering team of Malachy Walsh & Partners to develop a sustainable LED lighting soultion for this project. 
Offering a cost effective solution that would meet the needs of the client, architects and end-users.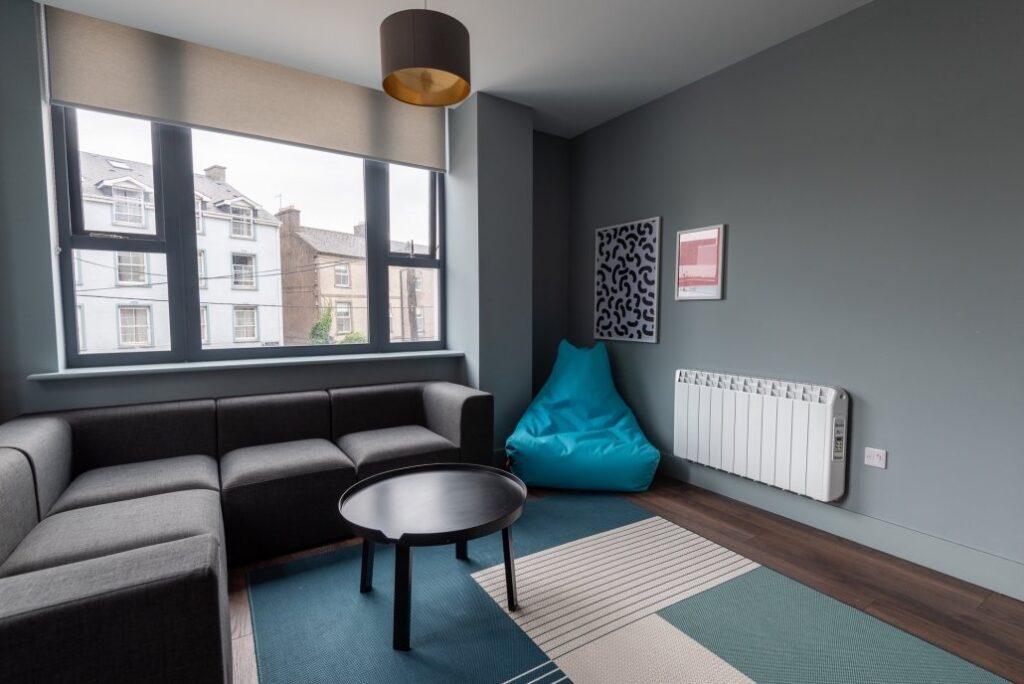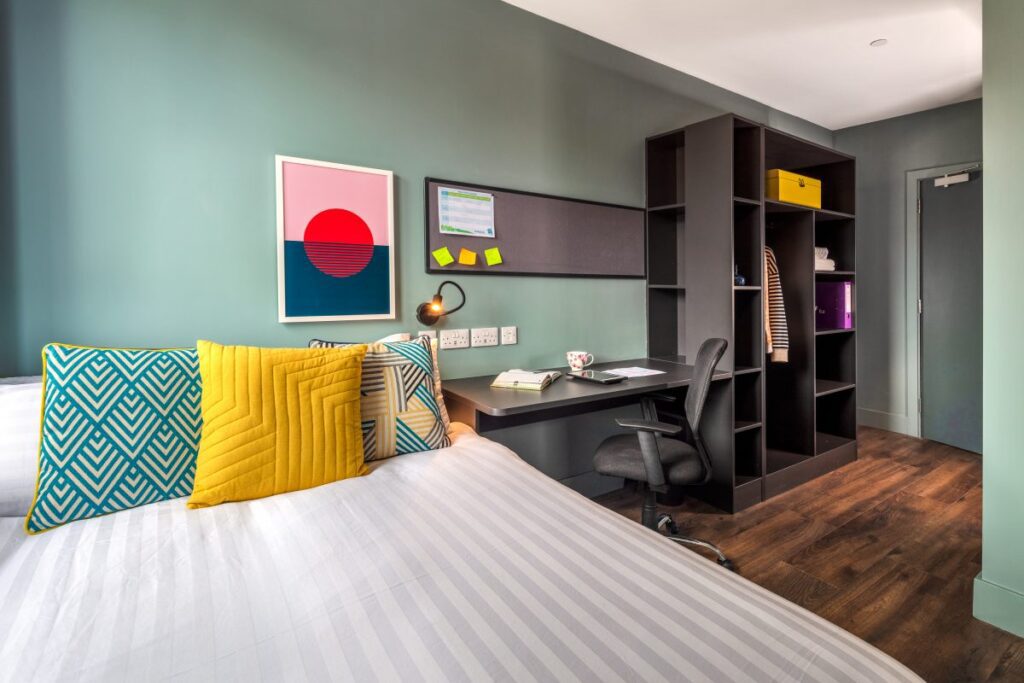 This project required a variety of out of the box thinking, consideration from performance, aesthetics right through to ease of electrical installation which needed to be detailed before project commencement.
Low maintenance LED lighting solution which created hospitality environment in these well fitted out apartments.
A major design feature of this development was the ground floor student social space which has exposed ceilings. 
The bedrooms themselves are larger than average new-build student rooms with higher floor to ceiling heights which required careful product specification.