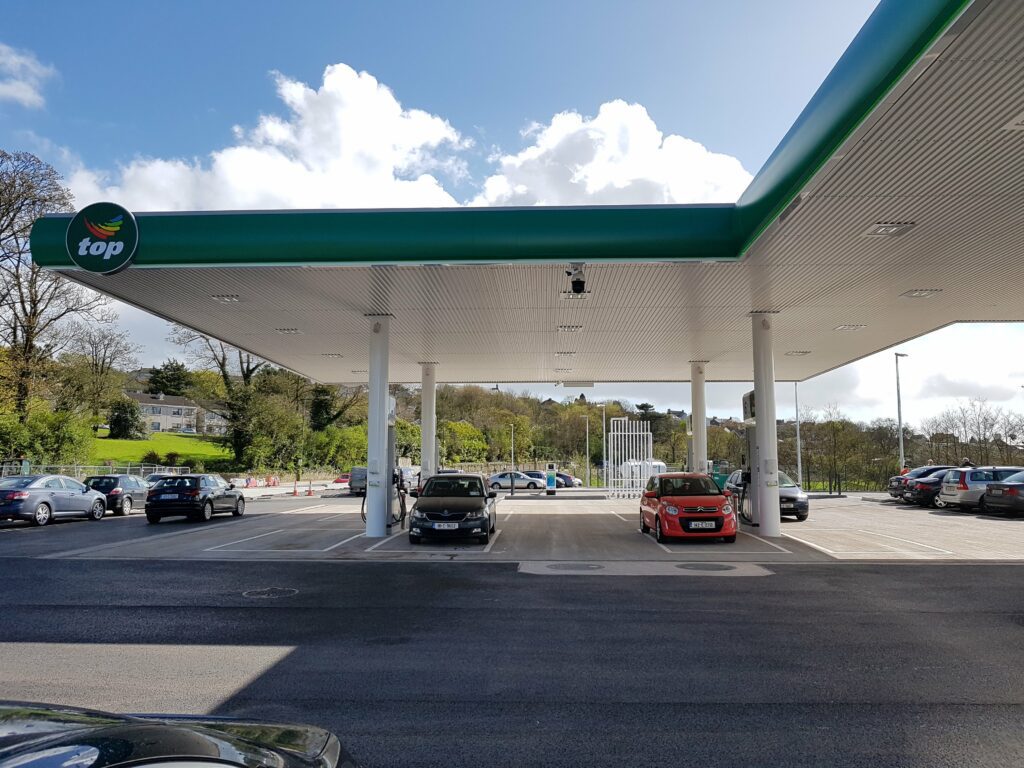 LED Lighting Solution for Forecourts
Petroleum Forecourts require correct light levels to ensure the safety and usability in these hazardous areas
Each fuelling station should be adequately illuminated both on the vertical and horizontal reference planes
Light fittings are always chosen to suit this exterior environment which needs to have the performance to survive harsh weather conditions
Lighting design is our passion and our projects illustrate this.
Distinguishing lighting features.
Recessed Symmetrical Distribution Canopy fittings for uniform light levels
Correct Colour temperature and maximum illuminance on both the vertical and horizonal reference planes
New installations or retrofit kits available upon request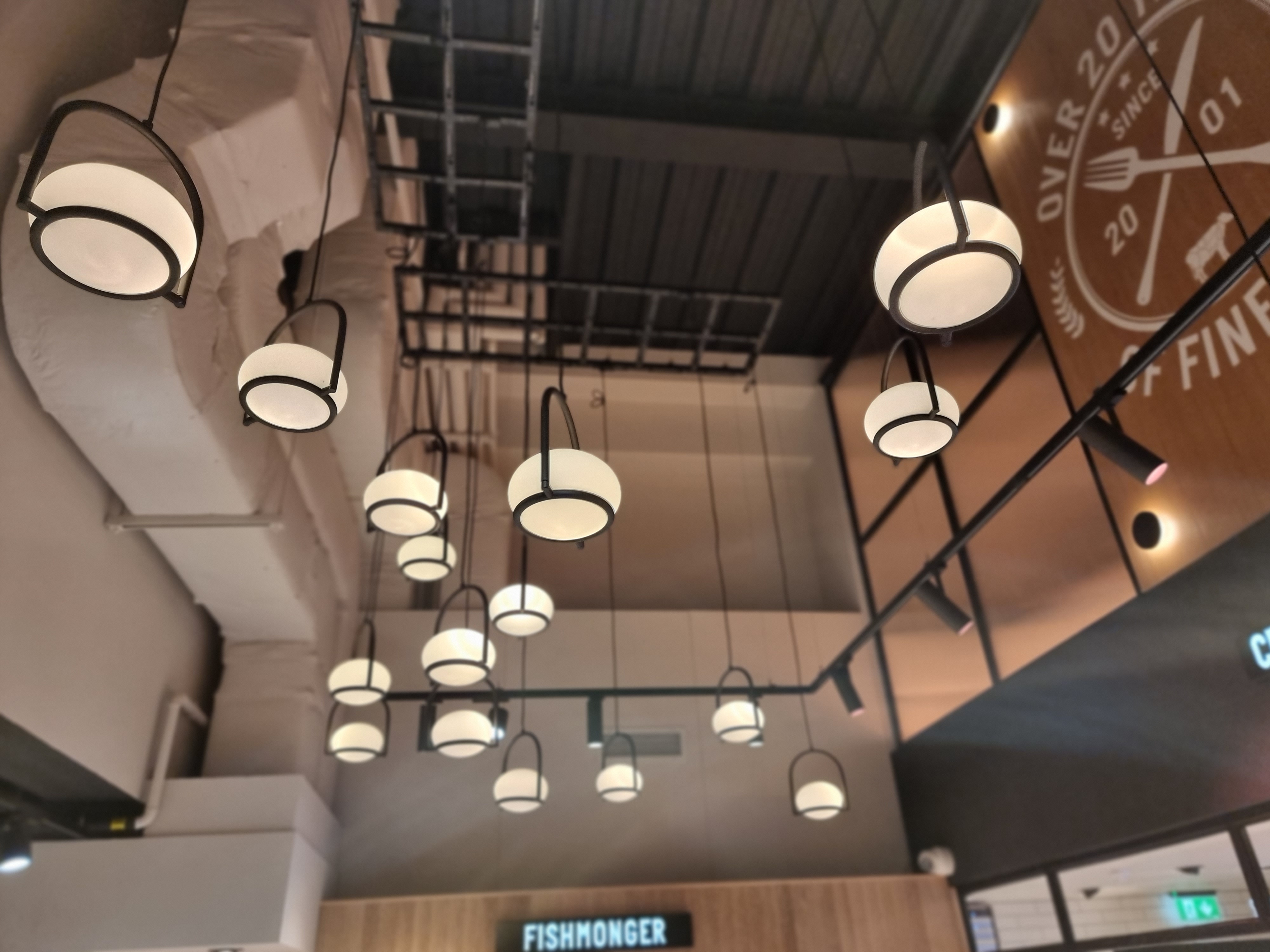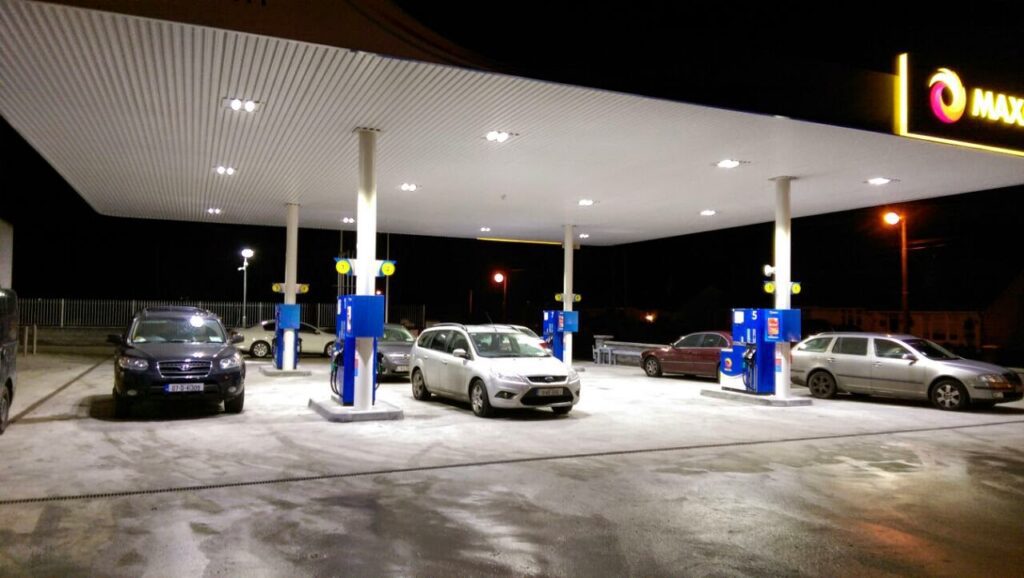 Domus Projects has a philosophy of sustainable development, so facilities, equipment, workplaces and operating methods are designed to safeguard the health of workers and the community within the company.
Over the years we have strived to reduce waste, use alternative packaging and increase our volume of recycling.
Our offices & warehouse facilities have been designed to use energy efficient technologies and are designed to create shared, welcoming and relaxed working environments..
Our waste disposal policy involves the recycling of all waste materials produced in transport & packaging. Latest generation LEDs, with  superior power efficiency for the same power consumption, save energy and reduce CO2 emissions.
Domus Projects are registered with WEEE Ireland and many of the lighting technologies we use are registered with the SEAI Triple E & ACA schemes.