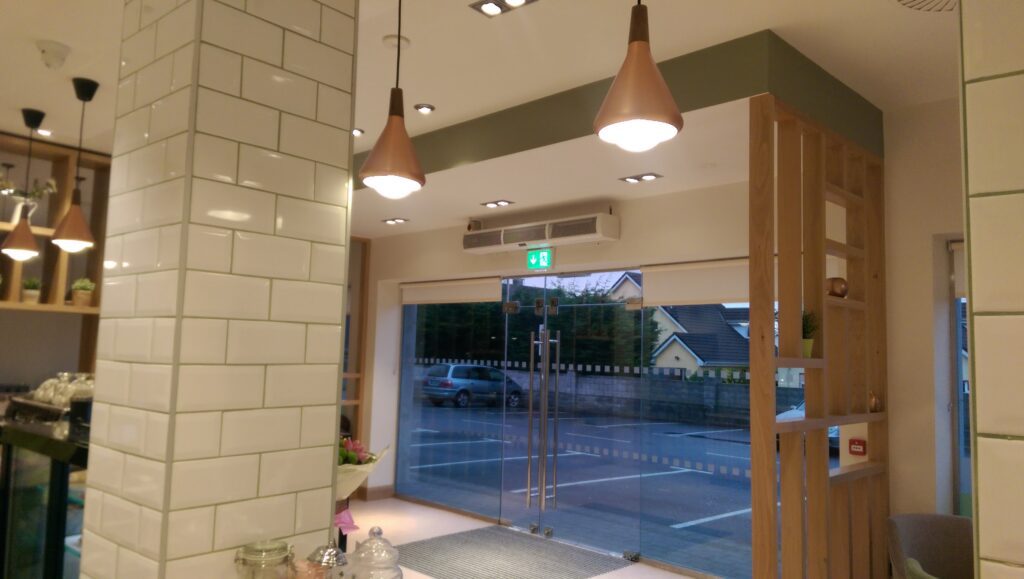 LED Lighting Solution for Elm Cafe
Domus Projects has been working with the Musgrave group since 2007
Delivering unique lighting solutions across all of their Centra stores throughout the island of Ireland 
Offering a customised design service for each project ensuring that both the brand and customer experience are enhanced.
Lighting design is our passion and our projects illustrate this.
Distinguishing lighting features.
Suspended or Recessed LED Lighting Solutions
Brand focussed, with attention to colour finishes and unique style which distinguishes a Centra store from any other
Variety of colour temperatures to enhance both the retail offer and to create a pleasant environment for the customer.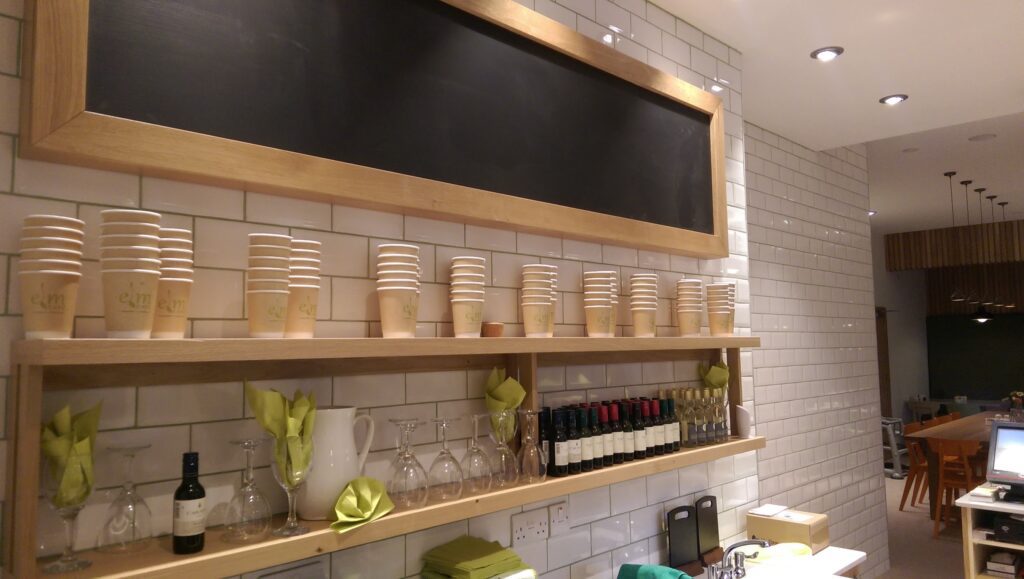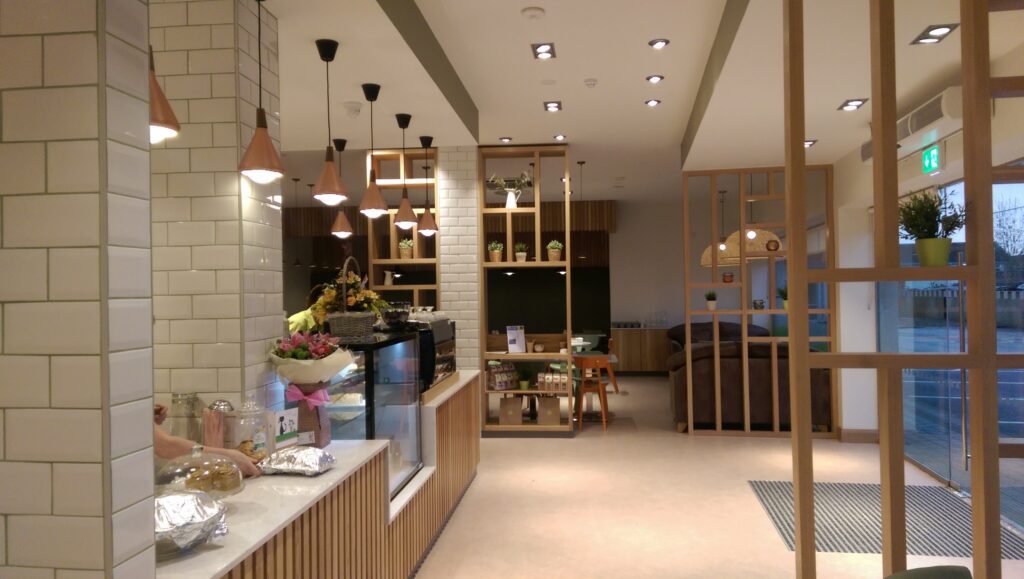 Domus Projects has a philosophy of sustainable development, so facilities, equipment, workplaces and operating methods are designed to safeguard the health of workers and the community within the company.
Over the years we have strived to reduce waste, use alternative packaging and increase our volume of recycling.
Our offices & warehouse facilities have been designed to use energy efficient technologies and are designed to create shared, welcoming and relaxed working environments..
Our waste disposal policy involves the recycling of all waste materials produced in transport & packaging. Latest generation LEDs, with  superior power efficiency for the same power consumption, save energy and reduce CO2 emissions.
Domus Projects are registered with WEEE Ireland and many of the lighting technologies we use are registered with the SEAI Triple E & ACA schemes.