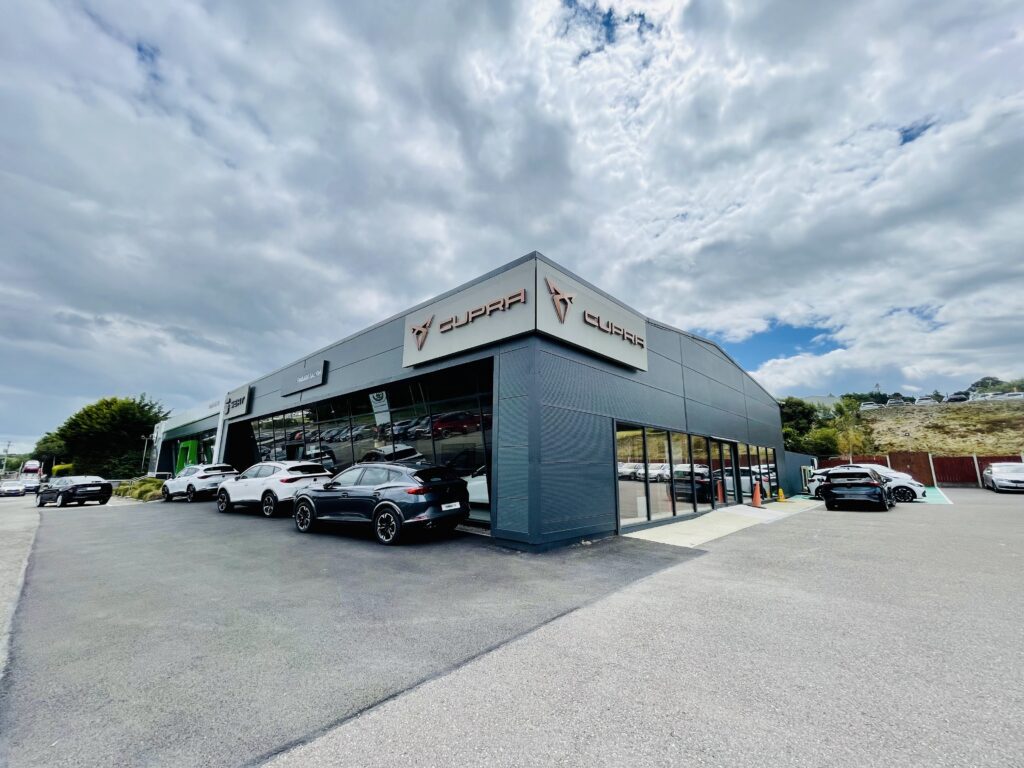 Internal LED Lighting Solution for the Cupra Concept
Domus Projects in conjunction with EMD Architects designed and supplied the lighting solution for the CUPRA Showrooms throughout Ireland.
Together with our lighting supply partner Ansorg Lighting we create a space which is both welcoming and one that will enhance the brands environment.
Lighting which will both compliment the cars themselves, the furnishings and the customers experience.
Lighting design is our passion and our projects illustrate this.
Distinguishing lighting features.
Suspended high power cylindrical light projection, illuminates the offer, yet minimises the effect of glare.
Large pendants dominate the space and act as a focal point to the customer areas.
Warm colour temperatures enhance the fabrics and materials specified in the fit-out.
Colour & finishes and endless possibilities is what can transform a lighting project.
Working with our partners on sophisticated paint system they can produces extra-shiny, matt and textured finishes in many water-based colours and innovative finishes, such as a fixing process of natural rust, without the use of any pollutant chemical treatment .
A profound knowledge of productive processes, the use of eco-sustainable materials, pressurised painting booths and craftsmanship know-how allow us to make any finishes on request.
Domus Projects has a philosophy of sustainable development, so facilities, equipment, workplaces and operating methods are designed to safeguard the health of workers and the community within the company.
Over the years we have strived to reduce waste, use alternative packaging and increase our volume of recycling.
Our offices & warehouse facilities have been designed to use energy efficient technologies and are designed to create shared, welcoming and relaxed working environments..
Our waste disposal policy involves the recycling of all waste materials produced in transport & packaging. Latest generation LEDs, with  superior power efficiency for the same power consumption, save energy and reduce CO2 emissions.
Domus Projects are registered with WEEE Ireland and many of the lighting technologies we use are registered with the SEAI Triple E & ACA schemes.